Indoor glamping tents are available for use all throughout the year. These individual tents are a hit for kids' sleepover parties. Kids' eyes will pop with excitement when they get their first look at their indoor glamping party! The indoor sleepover tents are popular for both friends and family events, and also a fun option for grandparents looking for a new way to spoil the grandkids!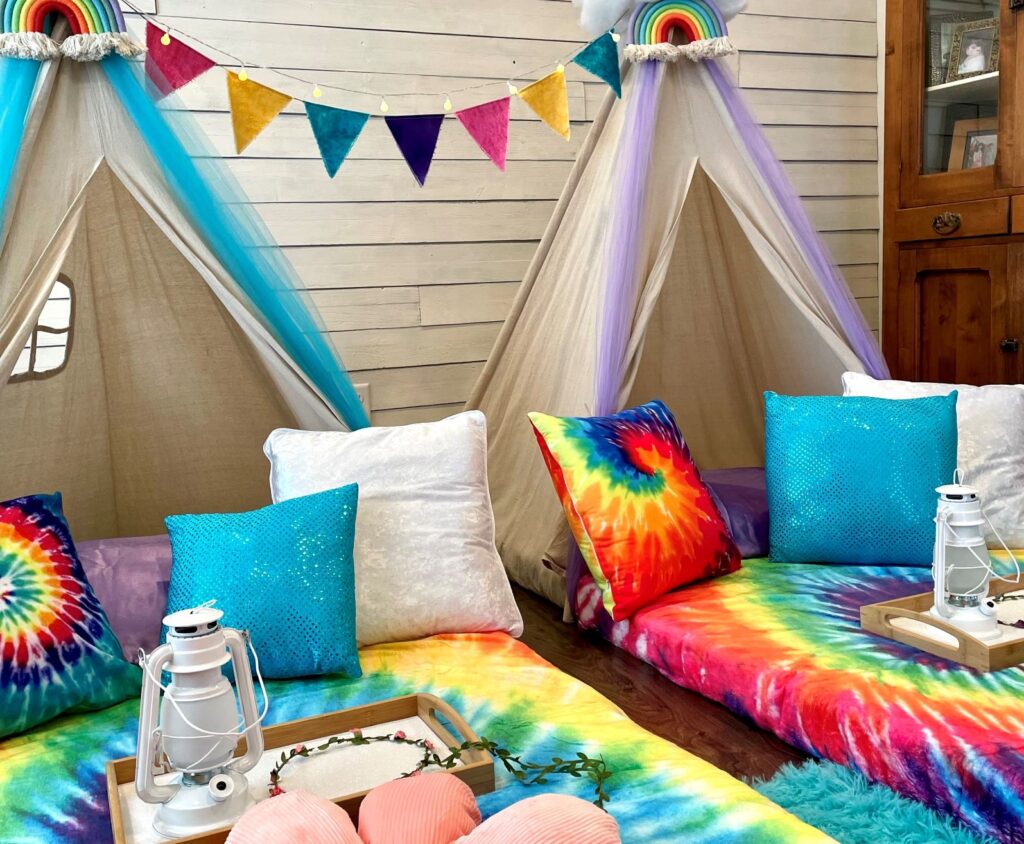 Mix and Match Themes
You have the freedom to use different themes for different tents within the same glamping tent so each glamper's experience is customized to them. Talk about flexibility!
Explore the Glamping Themes
---
FargoGlamping.com provides sleepover tent rentals for the Fargo ND, West Fargo ND, Horace ND, Moorhead MN, Dilworth MN areas and beyond. We bring the glamping experience to you and take care of all the setup so you can enjoy your ultimate sleepover.